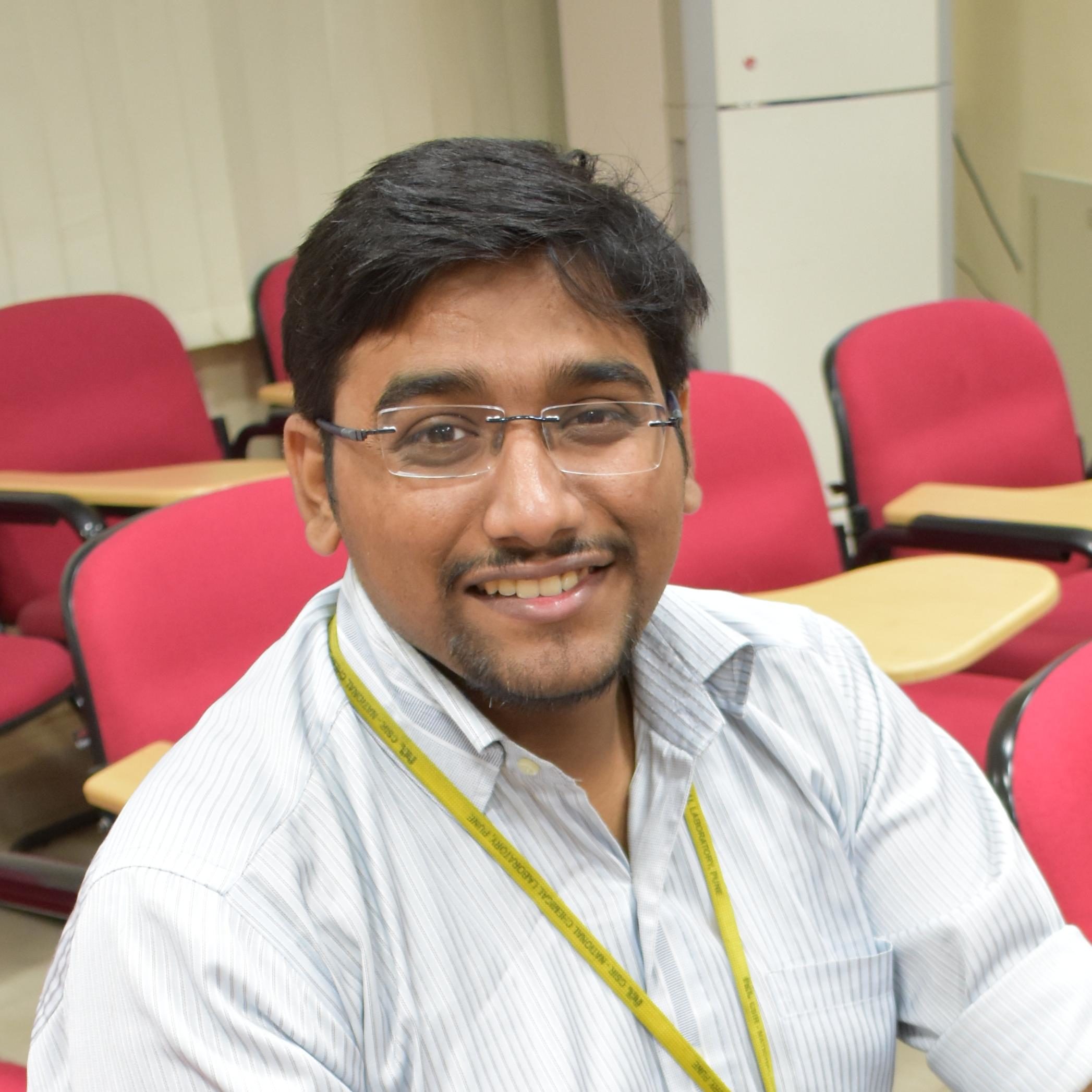 Languages
English
Hindi
Gujarati
My Objective
John Naisbitt once said "We are drowning in Information but starved for Knowledge" which is true. Everyday we are generating so much data, but our ability to translate that data into something useful is severly compromised by our current lack of technology and sufficient workforce skilled to make sense of that information. My objective is to contribute to solving this problem by creating smart tools that can translate this information to knowledge and at the same time become competent enough to interpret this information. My feild of choice is Biology because I was intreguied by how just 'ATGC' these four bases create the most complex systems in form of organisms.
Qualifications
| Program | Institute/College |
| --- | --- |
| Ongoing - PhD in Biodiversity and Bioinformatics | University of Duisburg-Essen, Essen, Germany |
| Python Certification Training | TryCatch Institute, Mumbai |
| Masters in Bioinformatics | Bioinformatics Centre, Pune University |
| Bachelors in Biotechnology | Jai Hind College, Mumbai University |
| Diploma in Basic Web designing | Computer station Inc., Mumbai |
| Higher Secondary Schooling(Science) | Shri Tikamdas Bhatia College Of Science, Maharashtra Boards |
| Secondary Schooling | Rustomjee International School, Maharashtra Board |
Work Experience
Total of 3 years and 3 Months of experience (1 year in Industry, 2 years 3 months in Research)
Company/Institute

Designation

Duration

Persistent Systems Ltd.

Trainee

3 Months (2015)

Persistent Systems Ltd.

Domain Analyst

9 Months (2015-2016)

Worked in support team for applications like CaTissue (Bio-Banking), InfoEd (Electronic Research Administration), Oncore (Oncology Clinical Research Management), InForm (Electronic Patient Data Collection) and in testing and QA for application OncDRS (Clinical Data Retrieval System). Carried out duties including application administration and management and database management

Company/Institute

Designation

Duration

National Collection of industrial Micro-organisms
(CSIR-NCL)

Project Assistant II

2+ years (2016-2018)

Worked under the guidance of Dr. Mahesh Dharne from August 2016 to December 2018.
Carried out Data Analysis on multiple NGS sequences like 16s/18s/ITR amplicons, shotgun metagenomes, and whole genomes (bacteria/viruses) among others, sequenced using cutting edge technologies like Illumina (MiSeq/HiSeq) and Oxford Nanopore (MINion).
Sampling, sample preparation, DNA extraction, library preparation and sequencing of samples collected from environmental sources like hot springs, rivers, hyper-saline lakes and glaciers.
Setup, maintenance and management of Linux based high performance computing infrastructure, setting up analysis pipelines, coding and programming in R/Perl/Python, maintenance of internal databases.
Assisting doctoral fellows in their data analysis by providing insights on bioinformatics methods and creating custom tools and scripts to aid in their research.

Company/Institute

Designation

Duration

PierianDx India Pvt. Ltd.

Bioinformatician

1 Month

Customizing Directed Acyclic Graphs for use in PierianDx's Clinical Genomics Workbench to suite the institute's/hospital's needs.

Company/Institute

Designation

Duration

University of Duisburg-Essen

Doctoral Student

Ongoing Since March 2020

Differential potential of metabarcoding, metatranscriptomics, and metagenomics for the assessment of lake water quality.